Residential, commercial and industrial roofs
Directo: our roof inspection service
By letting small repairs drag on, you give your roof the possibility of deteriorating more quickly…
It is often afterwards that we realize the extent of the damage because the signs perceived are the consequences of a more serious problem. Unfortunately, the necessary repairs can be costly.
To keep your roof in good condition, an annual summer inspection is recommended.
Clinique de la toiture FCA has a roof inspection service designed to make your life easier!
What are the checks carried out during a roof inspection?
During a visit, we inspect the following:
The general condition of roof ponds.
Visible defects in the floor and flashings.
Problems related to slopes, design, ventilation, condensation and water drainage.
Sources of water infiltration.
Premature wear and tear due to traffic or vandalism.
Your drains, plumbing vents and ventilators.
If possible and necessary: the attic and the composition of the roofing system.
The condition of the insulation.
Masonry joints.
DIRECTO is a roof management and inspection service offered to building owners.
We inspect the roofs of your real estate assets to provide you with a complete and detailed diagnosis including our observations, recommendations, photos and expertise.
Finally, we establish an action plan by schedule, according to your budget planning.
Directo: a three-level report
Critical deficiencies identified, imminent action recommended.
General good condition of the roof, some areas to be monitored.
Roof in good condition. Nothing to report, follow-up next year.
The advantages of Directo inspection
Allows for the determination of the real life cycle cost of the roof.
Allows for budgeting and planning of work.
Monitoring the extent of deficiencies and being proactive.
Prevention of infiltration with a tailored maintenance plan.
Prevention of repair work.
Extending the life of flat roofs.
Delaying the need for full repair.
As owner of a building, you are responsible for its maintenance. So you know how expensive an unexpected event can be in terms of time and money.
Clinique de la toiture FCA offers you peace of mind with complete control of the inspection, maintenance and monitoring of the health of your roof to allow you to be proactive rather than acting in a hurry.
By calling on us, you are choosing to avoid major problems and you will make substantial savings in the long term. Do not react to the fait accompli!
Contact us for more information!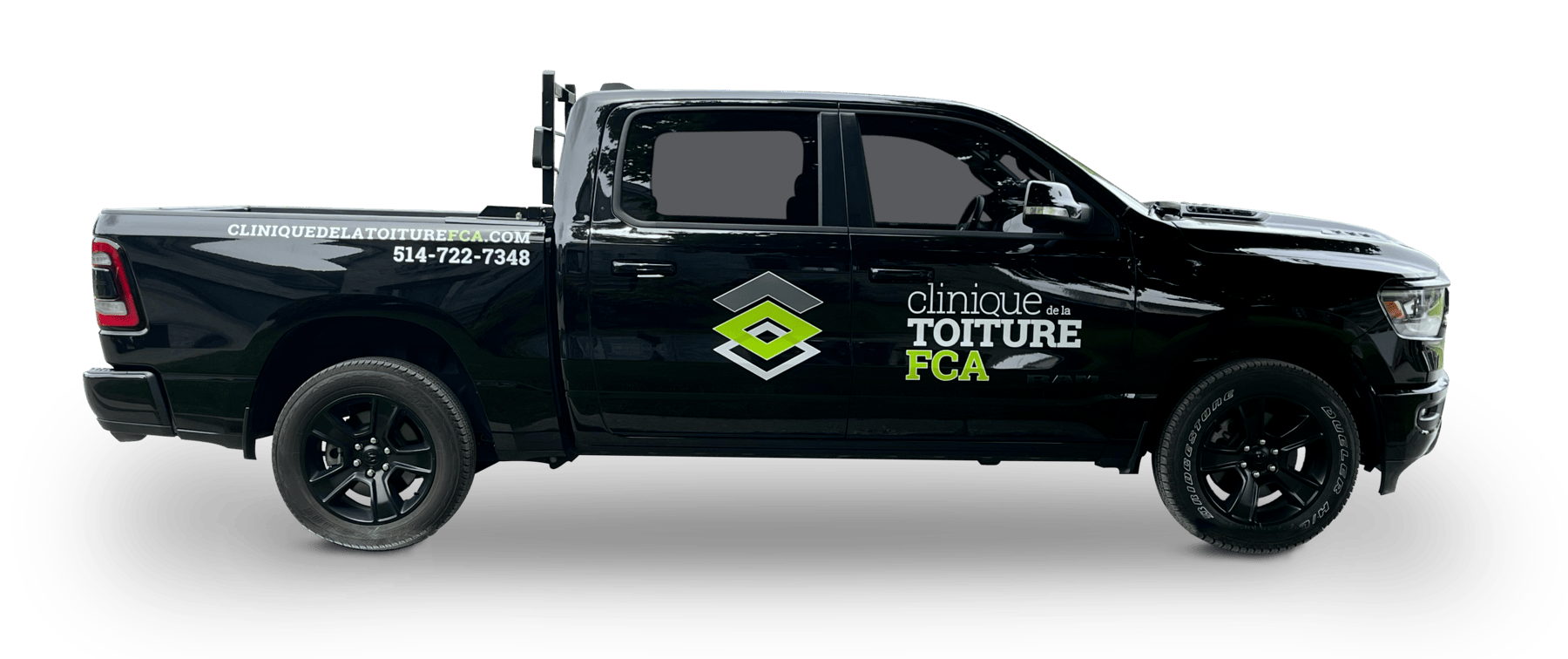 Re-roofing, repair, inspection, maintenance… Our roofers are there to help you!