TPO roof: definition, attributes and product details
The TPO roof is composed of a covering membrane called Thermoplastic PolyOlefin (TPO).
It is a single-ply roofing membrane designed for covering flat or low-slope roofs, residential or commercial, experiencing strong growth in adoption in recent years (the fastest on the market).
This white membrane is installed with a hot iron, without flame or toxic smoke, which makes its installation much safer than other types of membrane.
TPO (thermoplastic polyolefin) membrane is typically made in rolls 10, 12, or 20 feet wide and then brought to roofing jobsites for installation. TPO has gained industry acceptance in part due to its reflective surface which naturally repels UV rays.
In Montreal, the TPO roof acquired its reputation with the arrival of regulations on the renovation of flat or low-pitched roofs.
Indeed, it formally stipulates that a major repair requires the use of white material in most of the city's boroughs, in order to avoid heat islands.
The advantages of the TPO roof
Economic
TPO roofs are generally less expensive than other types of roofing on the market. However, several factors can increase the price. Discuss this with your roofer.
Strong and light
The TPO membrane is light and resistant to temperature variations. It is particularly appreciated in places where frequent repairs of mechanical equipment are necessary.
Long life cycle
With excellent resistance to fire, bacteria, mold and other pollutants, the TPO membrane is one of the solutions offering a superior lifespan.
Ecological
TPO is a recyclable product, used on roofs in order to reduce energy consumption (air conditioning during the summer period), and which does not contain any chlorine.
Its guarantees
The TPO roof is guaranteed for 20 years by the manufacturer. It is possible to obtain additional warranties of 15 to 35 years depending on the needs, including materials and labor by the manufacturers.
Its types of installation
Mechanically attached
Full grip
Ballasted
Clinique de la toiture FCA is a company specializing in the installation of TPO roofing. With their expertise, our teams work on residential flat roofs as well as on large commercial projects.
By calling on us, you are choosing to call on reputable roofers for the inspection, maintenance, repair and replacement of TPO roofs in Montreal. Contact us if you want to know more!
For an online quote request, click on the button below: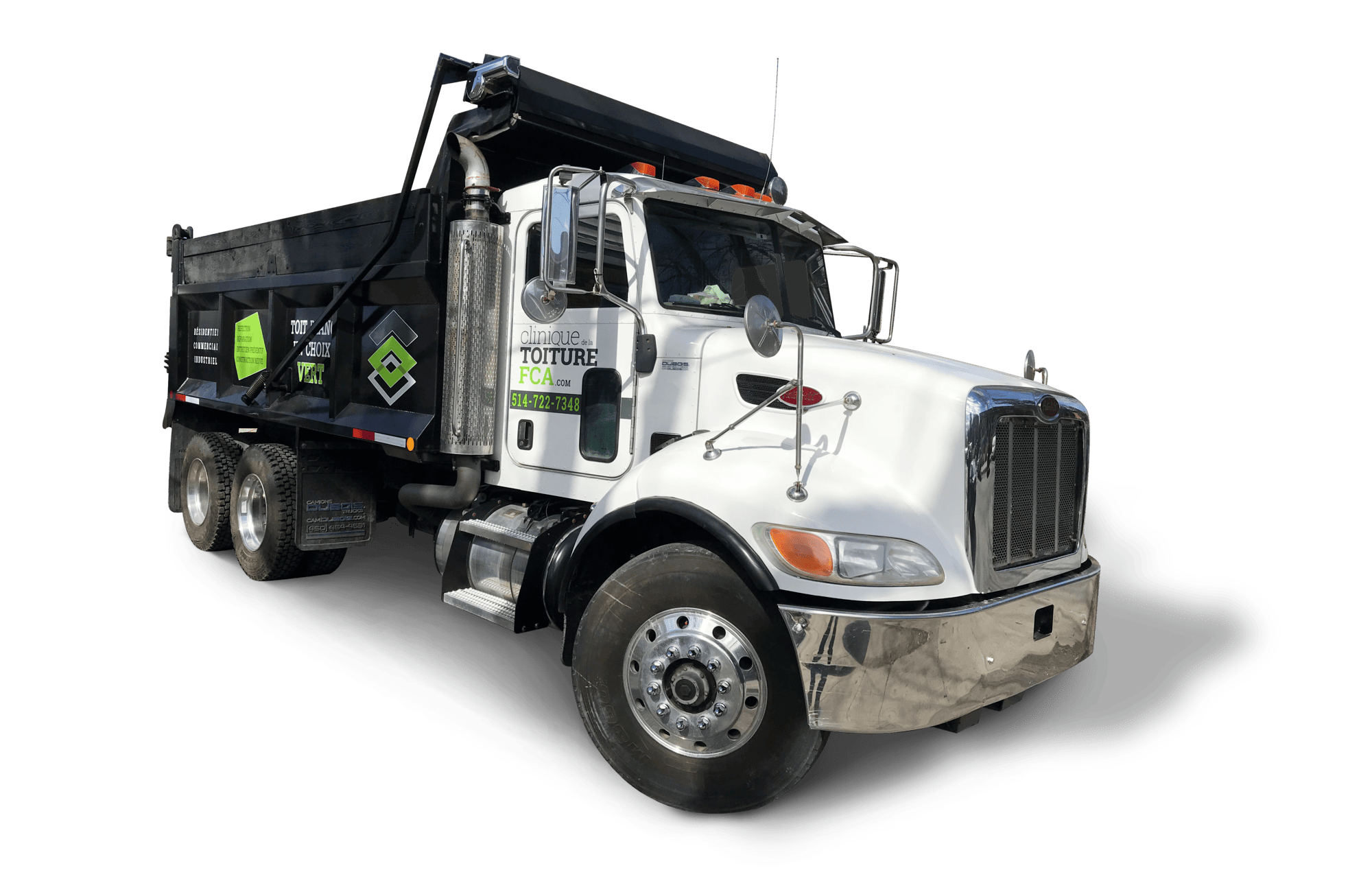 Are you interested in TPO roofing?
Re-roofing, repair, inspection, maintenance… Our roofers are there to help you!