Residential, commercial and industrial roofs
Flat roof maintenance service
Every roof requires periodic maintenance if you want to optimise its life span. Unfortunately, many people pay less attention to this part of the building or only react when damage occurs…
Due to high demand from our customers, Clinique de la toiture FCA has developed a unique and personalized approach to roof maintenance.
How does roof maintenance work?
It is recommended that a bi-annual inspection be carried out, either in the spring and fall or following a violent weather event (ice storm, heavy rain or high winds).
Please note that some infiltration problems can occur as a result of maintenance work carried out by third parties on mechanical elements on the roof (air conditioning or heating units).
By entrusting us with the inspection and maintenance of your roof, you are opting for peace of mind and reducing the costs related to maintenance and costly damage caused by infiltration.
During a maintenance, we inspect the following elements:
The general condition of the roofing ponds.
Visible defects in the floor and flashing.
Problems with slopes, design, ventilation, condensation and drainage.
Sources of water infiltration.
Premature wear and tear due to traffic or vandalism.
Your drains, plumbing vents and ventilators.
If possible and necessary: the attic and the roofing system components.
The condition of the insulation.
Masonry joints.
Identify and repair deficiencies in your flat roof and avoid damage caused by water infiltration or the creation of moisture in the building components.
Contact us for a personalized maintenance service for your real estate assets!
Why get a maintenance plan?
Even a roof with the best installation requires maintenance to avoid problems due to wear and tear.
A well-maintained flat roof will last longer and give you, among other things, a better return on your property investment.
Roof maintenance is also recommended to avoid more costly repair work requiring greater resources.
So why get a maintenance plan?
To maintain the value of your roof.
To ensure the comfort of the occupants.
To avoid damage.
To encourage sustainable development.
Flat roof maintenance may include:
The preventive maintenance will allow you to know the general health of your roof and to establish an action plan with our roofers according to the importance of the detected failures.
Our roof maintenance includes:
A verification of the membrane and its upstands.
A verification of the metal flashings and screws or anchors.
Sealants and caulking on all your roof accessories such as skylights, snow stops, plastic sleeves, etc.
A verification of the rain drain(s) and/or gutters, plumbing vents.
A verification of the air vent(s).
A verification of the static and mechanical fans' condition.
We perform repairs on all types of flat roofs in and around Montreal.
Our flat roof maintenance
Here are some repairs carried out on flat roofs.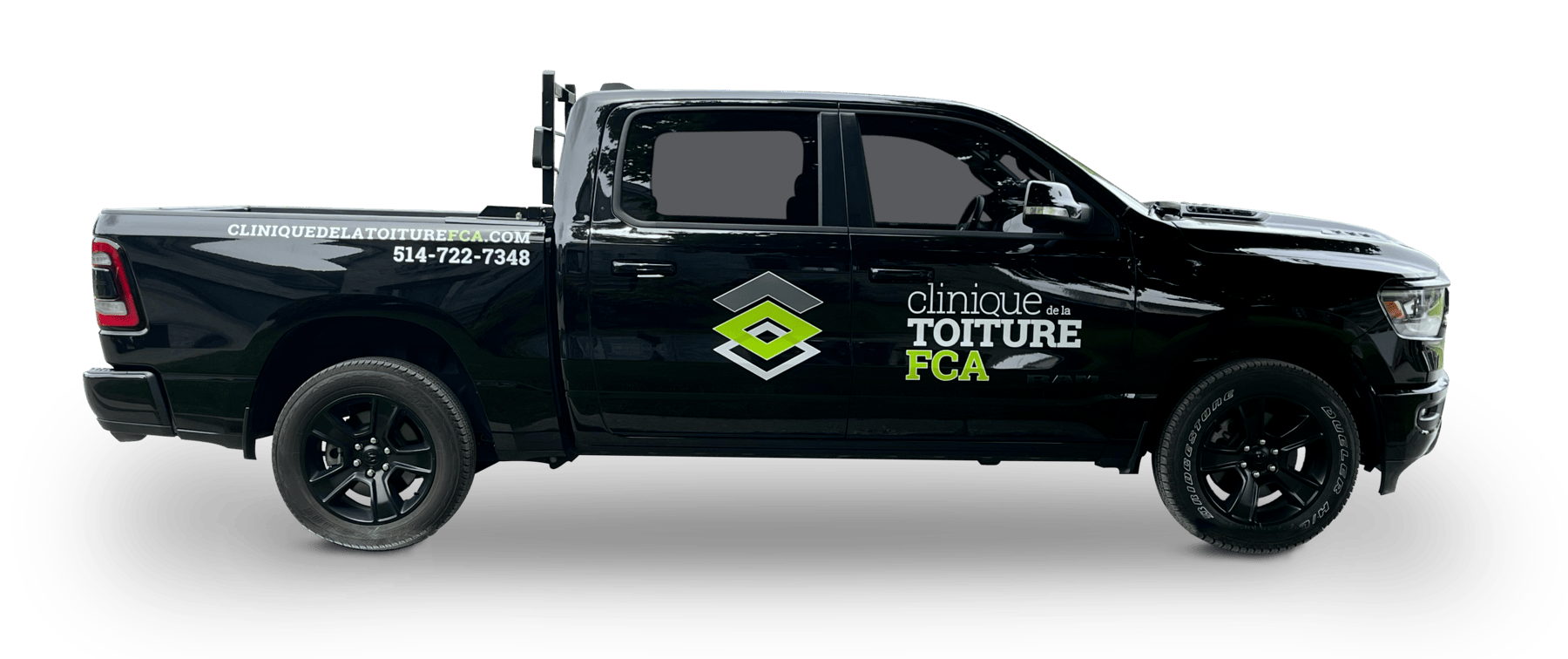 Re-roofing, repair, inspection, maintenance… Our roofers are there to help you!