Residential, commercial and industrial roofs
Residential and commercial roof repair
Is your roof aging and you question its durability?
It generally becomes cheaper to replace a roof when the annual maintenance costs exceed 6% of the price of a new roof or when its deterioration is noticeable.
To find out the current condition of your roof, make an inspection appointment with one of our roofers.
He will evaluate the components of your roof and make recommendations for the right product and its optimal installation method, while respecting your budget.
Re-roofing with a TPO membrane is a durable, economical and eco-responsible choice. In addition to contributing to the reduction of heat islands in the city, you will save on your energy bill!
Several boroughs of the city of Montreal now require that major roof repairs be carried out with reflective or white materials, whose solar reflectance index (SRI) is at least 78, certified by the manufacturer's specifications or by the professional opinion. The TPO membrane meets these requirements in addition to offering excellent durability.
Ask your city hall for information on regulations regarding roof repairs.
During a repair, we also offer slope correction solutions, either by raising the roof deck or by installing custom-made slope insulation.
Our team works actively with you and all the other stakeholders in your project to ensure maximum coordination of the work.
Click the button below to get a quick estimate.
The advantages of our company
Roofers specializing in the installation of TPO membrane.
CAA recommended company.
Flat roof expertise since 1996.
Roof financing available.
A 10-year warranty + the manufacturer's warranty in effect.
Our roof replacement achievements
Some photos of our white TPO membrane roof replacements.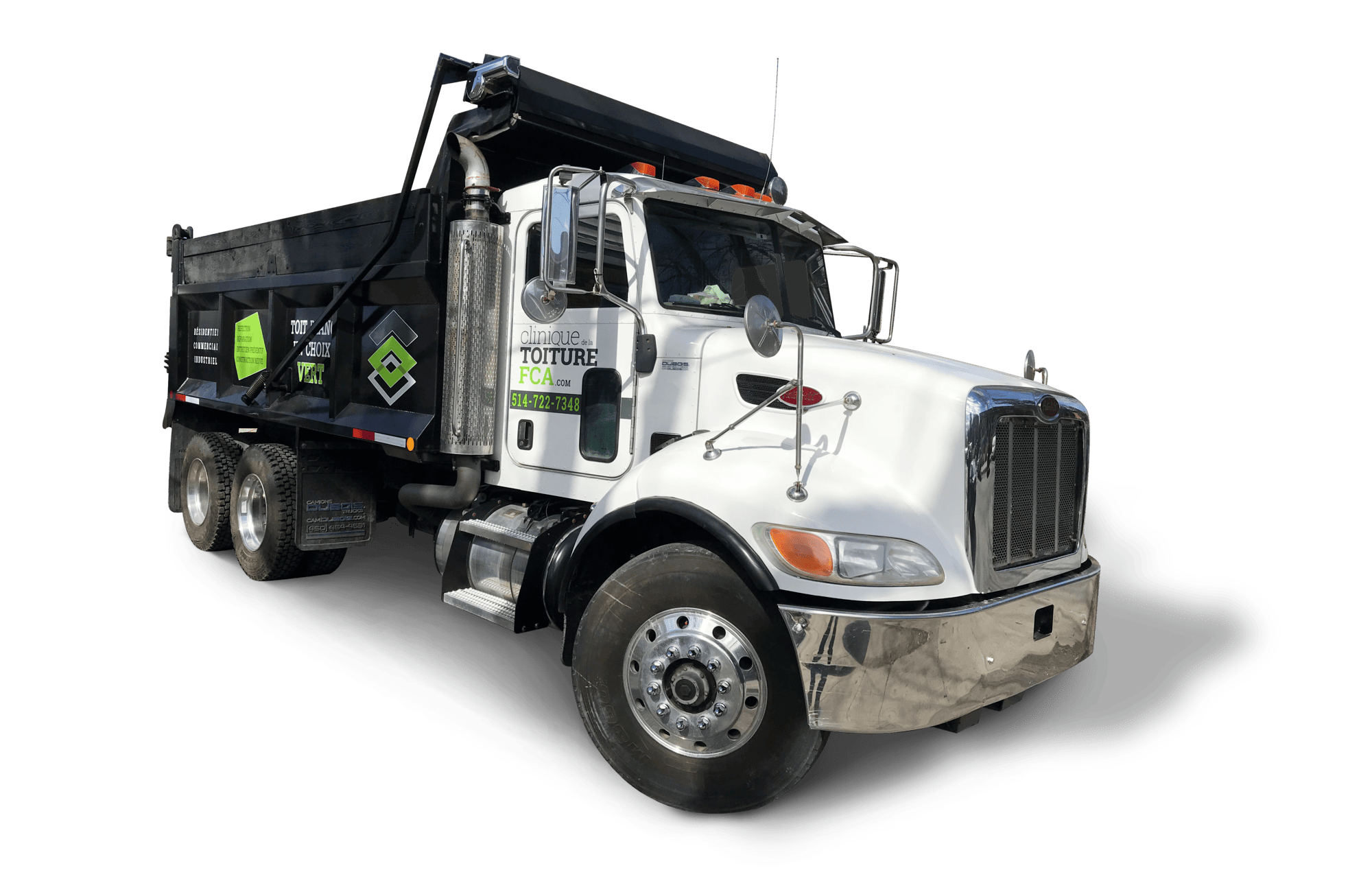 Contact us for your roof today!
Re-roofing, repair, inspection, maintenance… Our roofers are there to help you!