Residential, commercial and industrial roofs
Fast and effective roof repairs
Is your roof in poor condition?
Clinique de la toiture FCA offers a roof repair service for all types of flat roofs!
Our repair and maintenance teams are made up of roofers specialized in flat roofing. Having had the opportunity to work on all types of roofs, they are able to identify the failures likely to cause short and long term damage to your roof.
Our goal is to provide you with a rapid diagnosis and effective correction of your roofing problems.
An effective repair makes it possible to:
Extend the life of your roof.
Avoid mold.
Reduce your short-term investment.
Avoid inconveniences caused by building failures.
Equipped with all the necessary materials and tools, we carry out quick and effective repairs on your roof, according to the rules of the art and respecting the components and structure of your roof.
Flat roofs in asphalt and gravel, elastomeric membrane, EPDM, or even TPO, our roofers will present you with different repair proposals depending on the problem:
Water infiltration
Crack(s)
Lack of gravel
Damaged flashings
Membrane sealing problems
Aging of the roof covering
Blister(s)
Before investing in a complete re-roofing, let us advise you!
In many cases, a simple repair is enough and could save you a lot of time and money.
Contact us for advice from one of our experienced roofers.
During our intervention, we will assess the situation in order to determine if it is possible to carry out the necessary roof repairs or if it is necessary to dig further… In any case, you will be informed and advised on the situation and best practices. By doing so, you will avoid further costly damage that may be incurred as a result of water infiltration.
Rest assured, whatever your type of flat roof or membrane, we are able to repair!
Here is the typical course of a repair intervention:
Arrival on site and presentation.
Taking measurements inside, where there is infiltration.
Inspection of the roof and identification of problem areas.
Explanation of the work to be carried out.
Installation of equipment and a security perimeter if necessary.
Execution of necessary repairs.
Verification of repairs (roof structure, waterproofing of membranes, seals, and accessories).
Job site cleaning.
Report of the work carried out to the client.
We perform repairs on all types of flat roofs in and around Montreal.
Here are some achievements of our roof repairs according to the type of covering.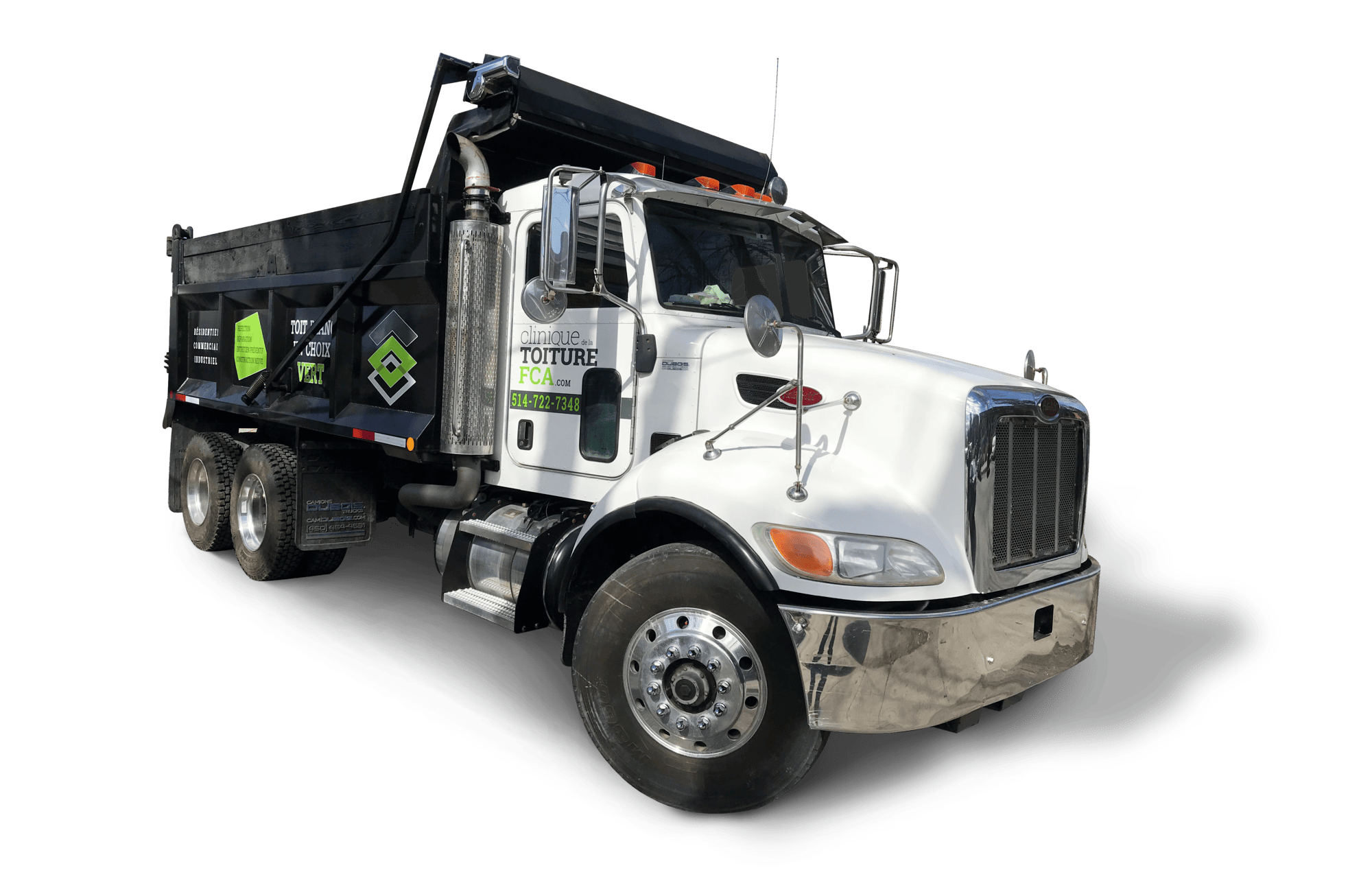 Re-roofing, repair, inspection, maintenance… Our roofers are there to help you!