All you need to know about flat roofs in Montreal
Do you have a flat roof or would like to have one built in Montreal? Whether it is for a new construction, for renovations or simple maintenance, Clinique de la toiture FCA provides you with the expertise you need. Discover our maintenance, repair and renovation services.
The pros and cons of a flat roof in Montreal
Are you thinking of a flat roof for your house or building? There is a reason why the metropolitan area has so many flat roofs; they bring with them several advantages.
Flat roofs are an esthetic and functional option. In fact, not only do they give your home a modern style, they also provide several options:
A green roof
A roof terrace
A garden roof
As you can see, they are quite versatile: not only do they allow to maximize space, they also create new living spaces.
Moreover, certain membranes serve to reduce heat islands and improve energy efficiency. Solar panels are also even more efficient on a flat roof.
Since all solutions come with their own list of pros and cons, flat roofs also present some disadvantages. For example, the less pronounced slope can lead to less efficient water evacuation.
This is why this type of roof requires more frequent inspections and maintenance. On the other hand, a flat roof is often less vulnerable to damages caused by the wind and maintenance costs are generally lower than for a sloped roof!
How to build and maintain a flat roof in Montreal
If you want a flat roof, it is best to let professionals build it. Our roofers, in Montreal, are here to make sure that your flat roof is state-of-the-art and top quality, by ensuring:
A solid structure
Efficient insulation
An adequate waterproofing system
Quality materials
A safe installation
Compliance with the current standards, rules and regulations
Should you wish to build your roof on your own, you will have to ensure compliance with the current standards. In any case, you have to get the necessary permit.
As for maintenance, it is important to inspect your roof at least twice a year so as to catch any anomaly quickly, and complete the necessary repairs, when needed. Our team can also take care of this for you, for added peace of mind!
Different types of roofing materials for flat roofs in Montreal
If you live in Montreal, you will have several options of roofing materials, according to your needs and budget.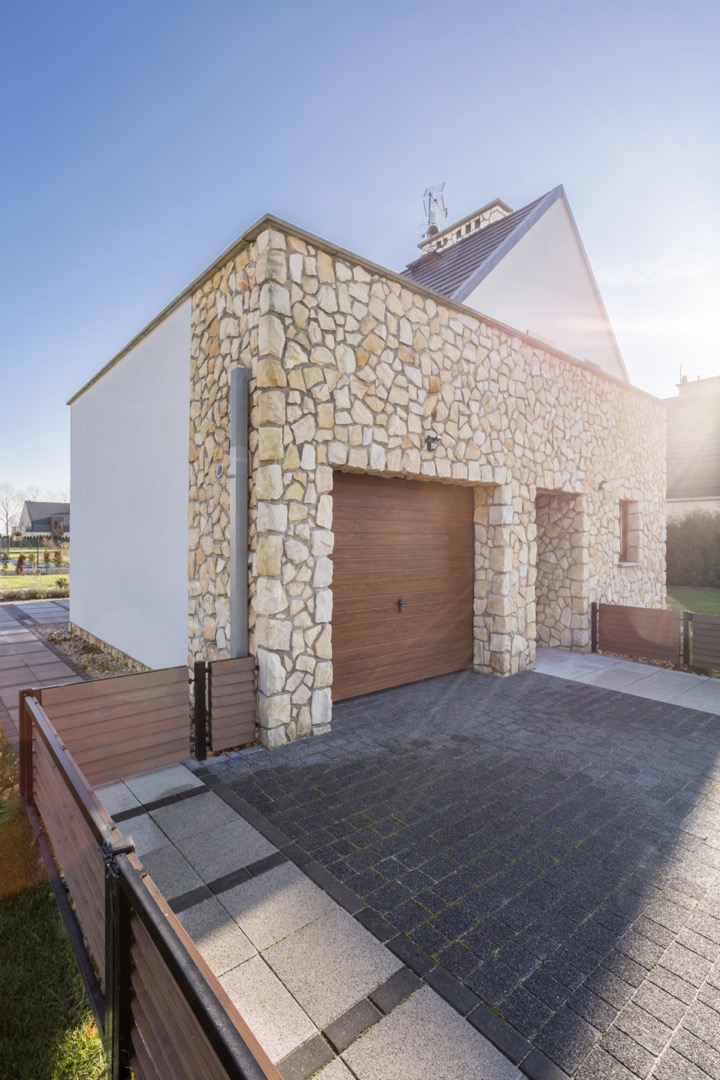 How much does building a flat roof cost in Montreal?
The price for a flat roof in Montreal varies according to different factors. On the one hand, everything depends on if it is a new construction, a repair or a renovation. On the other hand, costs vary according to the type of membrane, along with the size of the area that is being covered.
Other factors also have an influence, like the working conditions –which includes the complexity of the job itself and outdoor temperature. Take note that TPO membranes are among the most affordable on the market with an average cost of $ 9 to $ 12 per square foot.
In average, we can estimate that a roof with an area of 1,000 sq. ft. will cost around $ 7,000 and $ 14,500, while it can reach up to $ 60,000 for a 5,000 sq. ft. area.
A green roof will obviously be more expensive, and costs will vary even more significantly depending on the complexity of the project. A 1,000 sq. ft. duplex roof can very well cost $ 25,000 or even double.
If you would like to get a quote for your project, contact one of our experts today!
How to maintain your flat roof?
As previously mentioned, a flat roof must be inspected regularly, which means at least twice a year. When you do, take care to check on:
Ducts/vents
Irregularities and folds in the membrane
Signs of water infiltration
Drains
If you notice anything out of the ordinary on your roof, do not delay: contact us for repairs quickly, so as to prevent the problem from getting worse. We can also fix your insulation problems, on your flat roof, in Montreal.
If you wish, our team can also take care of your roof's inspections, for added peace of mind.
As for maintenance, make sure to eliminate all debris from your roof's surface, like branches and dead leaves. It is also the perfect time to clean ducts, vents and drains!
Finally, if your roof includes a layer of gravel, maintenance is the perfect time to spread out the gravel evenly with a broom.
How to create the perfect outdoor space on your roof in Montreal
Would you like to take full advantage of your roof to create the perfect exterior space? Building a terrace on a flat roof in Montreal is a great project; but it requires verifications, preparations and –mostly- renovations!
In fact, some roofs do not have the necessary resistance to be able to withstand the weight of a terrace and all of the furniture it implies. Our experts can help you identify if your project is viable and guide you in making the necessary changes.
You can count on us for your renovations, no matter if these are structural changes or simply laying down a new membrane.
You will need a building permit before you start, but you will also have to find out what the rules and regulations are. For example, some of these include the height of the terrace itself, how far it is from the outer wall of the building or what elements should and should not be found on your terrace.
As for maintenance, repairs and renovations, Clinique de la toiture FCA is the perfect choice! Contact us today to find out more about our prices!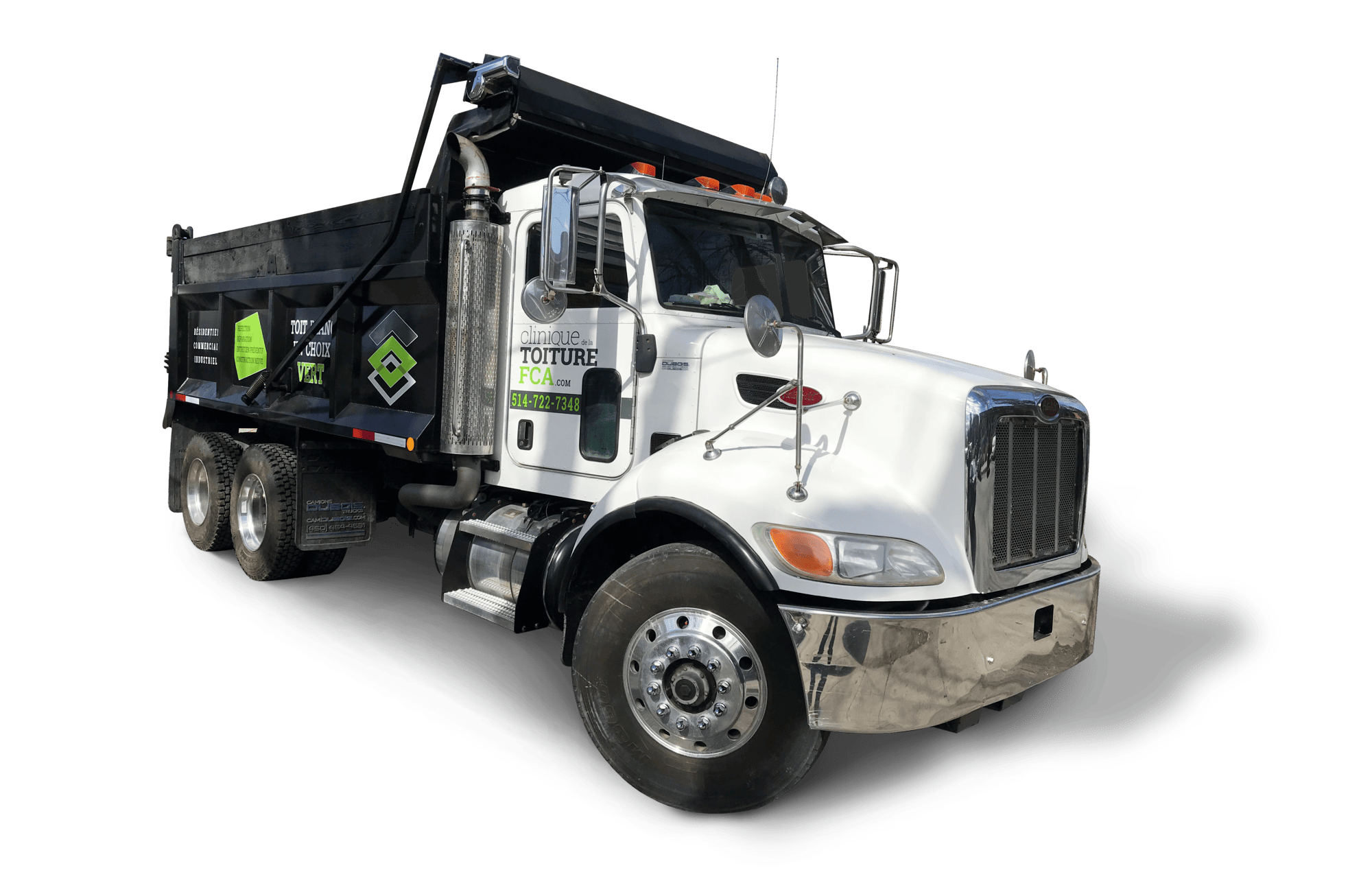 Re-roofing, repair, inspection, maintenance… Our roofers are there to help you!