EPDM roof: product details
The EPDM roof is composed of a covering membrane called Ethylene, Propylene, Diene, Monomer (EPDM).
It is a high resistance single layer membrane. Strong in traction, it is ideal for new construction and roof repairs. The EPDM membrane is a light and very resistant solution.
The first roof made of EPDM was that of the Chicago airport in 1963. It is still in place and testifies to the longevity of this membrane.
The advantages of an EPDM roof
Flexibility
The EPDM membrane does not split or crack under large temperature variations.
Longevity
High UV resistance and does not damage ozone. It adapts and resists the extreme cold of the arctic and the heat of the desert.
Ecological
The EPDM membrane is available in black or white and the product is 100% recyclable at the end of its life. By using sustainable materials that reduce heat islands, you directly contribute to the well-being of the environment.
Its guarantees
It is possible to obtain complete guarantees of 15 to 20 years including materials and labor from the manufacturers. Contact your roofer to find out more!
Its types of installation
Full adhesion
Mechanically attached
Ballasted
Clinique de la toiture FCA is a company specializing in the installation of TPO roofing.
However, our teams perform repairs on all types of flat roofs: TPO, EPDM, and elastomeric membranes, as well as tar and gravel roofs.
During a roof replacement, the TPO membrane is preferred.
Contact us for your EPDM roof inspection, maintenance, or repair needs in Montreal!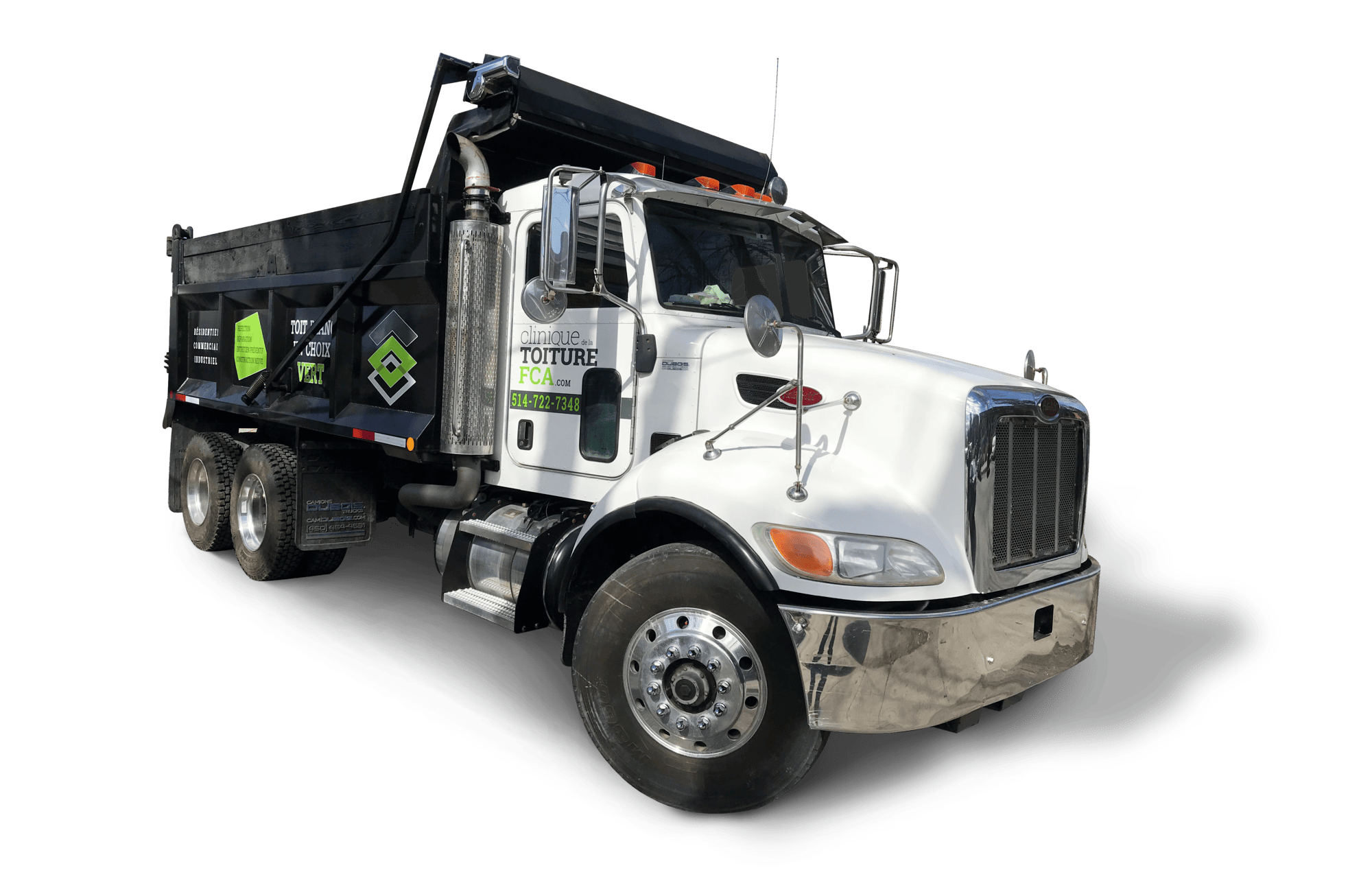 Re-roofing, repair, inspection, maintenance… Our roofers are there to help you!