What is asphalt and gravel roofing?
The multi-layer asphalt and gravel roof is undoubtedly the most widespread system in Quebec. In the past, multilayer membranes were made with tar and lasted an average of 25 years. In the 1970s, the latter was replaced by asphalt to protect workers against toxic tar fumes.
Unfortunately, multi-layer asphalt membranes are much less durable than tar. In Canada, their average lifespan is only 16 years. In addition, this technique requires biannual inspection as wind and rain can sweep away the gravel leaving the membrane exposed to the sun.
In its early days, our company installed this type of covering. However, due to the decline in the quality of petroleum products, the weight of the roof and its increased maintenance needs, as well as a necessary shift towards ecological roofs, Clinique de la toiture FCA now recommends other more efficient and eco-responsible roofing products and systems, generally at competitive prices.
Thus, for asphalt and gravel roofs, we intervene for inspection, repair and maintenance only.
Clinique de la toiture FCA is a company specializing in TPO roofing. With their expertise, our teams work on residential flat roofs as well as on large commercial projects.
By calling on us, however, you are choosing to call on reputable roofers for the inspection, maintenance, replacement and repair of all types of flat roofs in Montreal. Contact us if you want to know more!
For an online quote request, click on the button below: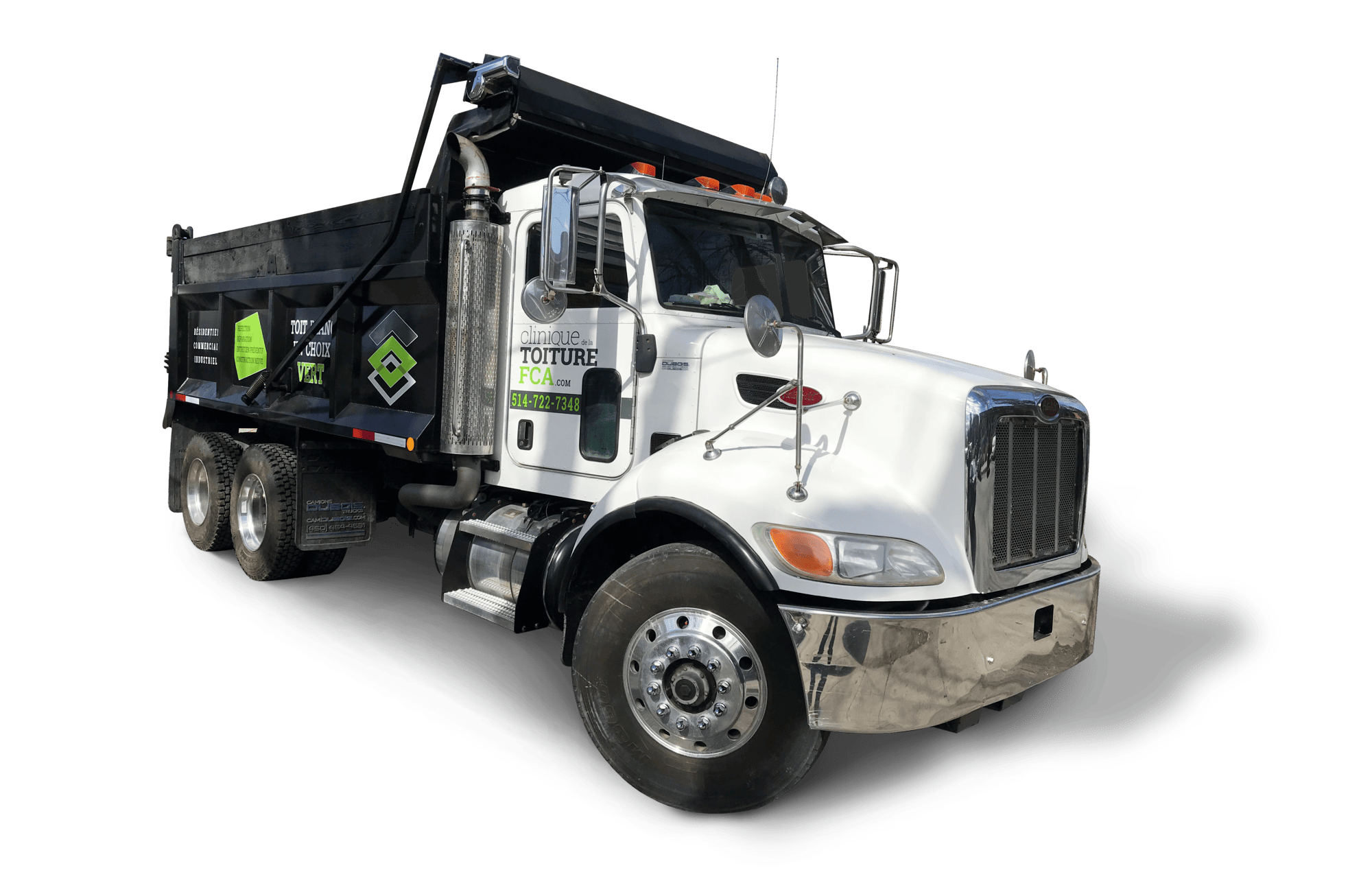 Re-roofing, repair, inspection, maintenance… Our roofers are there to help you!