Residential, commercial and industrial roofs
Choose our roof snow removal service
Don't let snow accumulate on your flat roof!
The weight of the snow could damage your roof and the structure of your building… Furthermore, the freezing-thawing of a large quantity of water (ice formation) favours the expansion and therefore the degradation of the roofing membranes, resulting in the creation of cracks, fissures and even the loosening of joints.
It is always better to act preventively than to wait for problems to arise!
If you don't feel you can do it safely yourself, Clinique de la toiture FCA has a snow removal service.
Why should I remove snow from my roof?
It is important to have your flat roof cleared of snow to combat the following problems:
The deterioration of the roof and building structure.
The collapse of the roof, ceiling and/or walls.
The formation of ice promotes water infiltration and mold.
The snowfall coming from the roof.
Clogged drain.
Precautions to be taken when clearing snow
When removing snow from your roof, take the following precautions:
Establish a safety perimeter around the building.
Dress warmly.
Tie yourself up to prevent the risk of falling.
Methodically remove the snow from the building, without creating piles of snow, to avoid burial and poor weight distribution on the roof.
Locate electrical installations and windows that may be hidden by snow.
Be careful with them!
Do not clear snow when it is windy.
If you want to know more about our snow removal service, contact us now!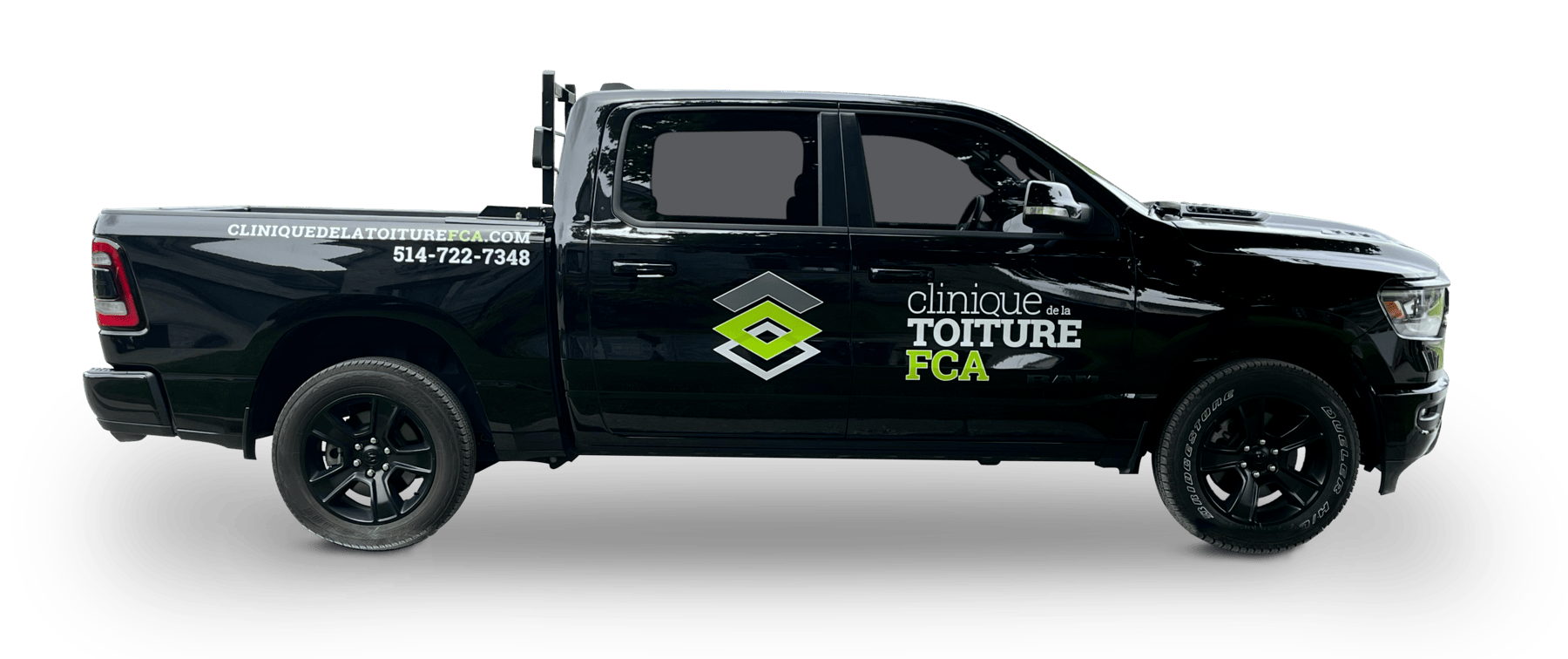 Need to clear snow off your roof?
Our roofers can do it for you!