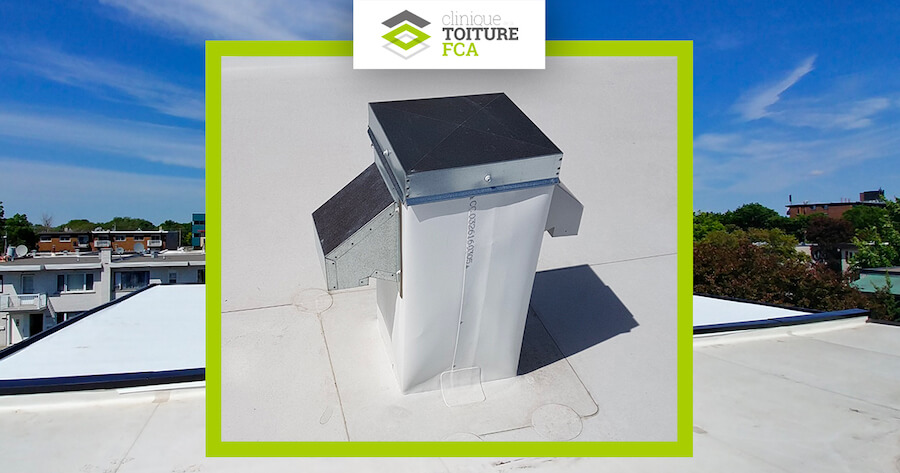 The importance of fans with air outlets for the bathroom, kitchen and dryer on your roof
Whether you own a new home or an older home, attic insulation and ventilation are essential, regardless of the type of roof your home has. It is therefore important to ensure that roof ventilation is properly executed to prevent condensation problems, as well as making sure that there are sufficient air vents on your roof.
What is the attic?
As the name implies, the attic is a space of varying size between the ceiling and the roof. If well insulated, the attic insulates against heat, cold and moisture and prevents them from passing between the roof and the interior of your home. However, if the insulation is poorly done, condensation and mould problems can occur, as can the appearance of ice on the edge of your roof in winter.
But poor insulation is not the only cause of condensation. Indeed, even if your attic has the best insulation in the world, condensation will form if there is inadequate ventilation and if there are not enough roof vents or if the latter are not installed properly. And whether you have a pitched or flat roof, ventilation must be adequate!
How can you ensure good ventilation?
As mentioned above, a roof must have enough exhaust traps, and these must not only be sufficient in number, but also installed correctly! In addition, you must make sure that there are bathroom, kitchen and dryer fan vents, that they are installed in the right spot and that they are functional, i.e., that they are not obstructed, for example.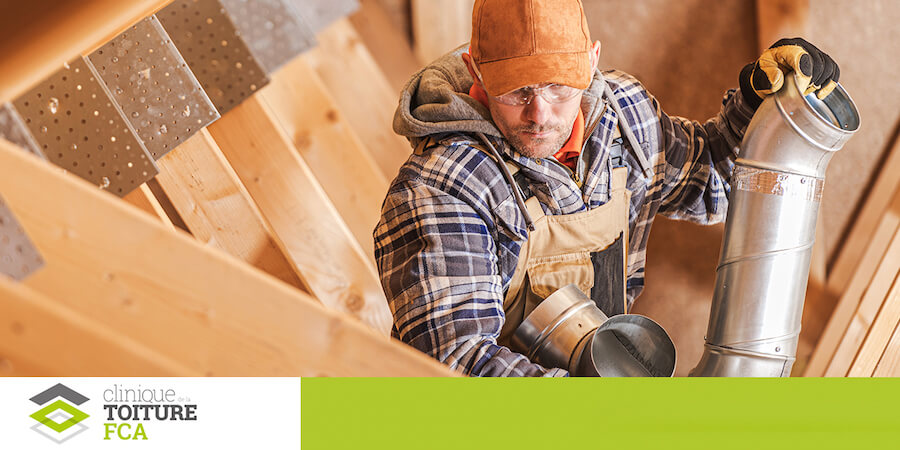 Bathroom
If there's one place where ventilation is important, it's the bathroom! You can see the effect of humidity and condensation when you take a hot shower and forget to turn on the fan. All this moisture can quickly become a problem in a bathroom without an outside outlet or with an inefficient fan; an exhaust fan with exterior air vent, offering sufficient extraction capacity for the size of your bathroom, will help you avoid issues with humidity accumulation.
In addition, the outside exhaust of the bathroom ventilation must be well located on your roof to allow for optimal air flow. And of course, make sure that the outside bathroom exhaust trap is not obstructed!
If your room is not equipped with a bathroom fan or if it does not work properly, you will have to think about installing or replacing it quickly to avoid other problems that could prove more costly!
Dryer vent
Your roof also has other air outlets than the bathroom fan. Indeed, there's also a dryer fan vent on the roof. However, you must make sure that this outlet is not obstructed by a build-up of dryer lint, because in cold weather, contact between hot and cold air will create condensation that can lead to the formation of ice in the attic and even mould. You can check if the exhaust trap is obstructed by removing the fan and having it cleaned at least twice a year.
Kitchen hood
The kitchen hood, like the bathroom exhaust fan, is equipped with an exterior exhaust trap; it must also be of good quality and properly installed, and especially not have an outlet in the attic, for obvious reasons of condensation!
Which roof system should I use?
For optimal roof ventilation, there are various high-performance systems available, one of the best known being the Maximum roof vent. But no matter which system you use, you must avoid using a gooseneck as a dryer vent or as a bathroom fan exhaust at all costs! The gooseneck should be used for roof ventilation only and an exhaust system with air outlets and dampers should be installed instead, requiring no special maintenance.
Roofing specialists in Montreal, such as those at Clinique de la toiture FCA, can check, replace or install bathroom fan vents and other traps on your roof. Whether you live in Laval, Montreal North, Montreal East or elsewhere on the Island of Montreal, contact us for a quote!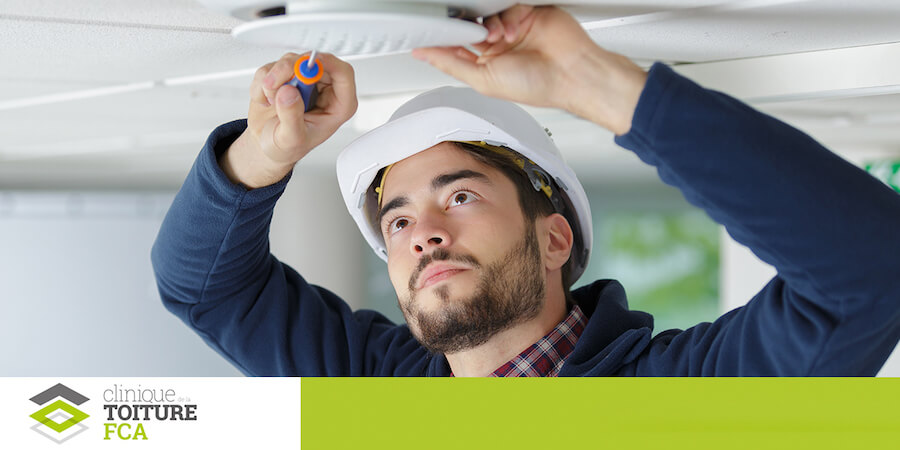 Was this article helpful to you? Share it!
Leave us your email address and we will contact you as soon as possible to assess your needs!
Put an end to your water infiltration your clogged drains your roof problems
Leave us your email address and we will contact you as soon as possible to assess your needs!