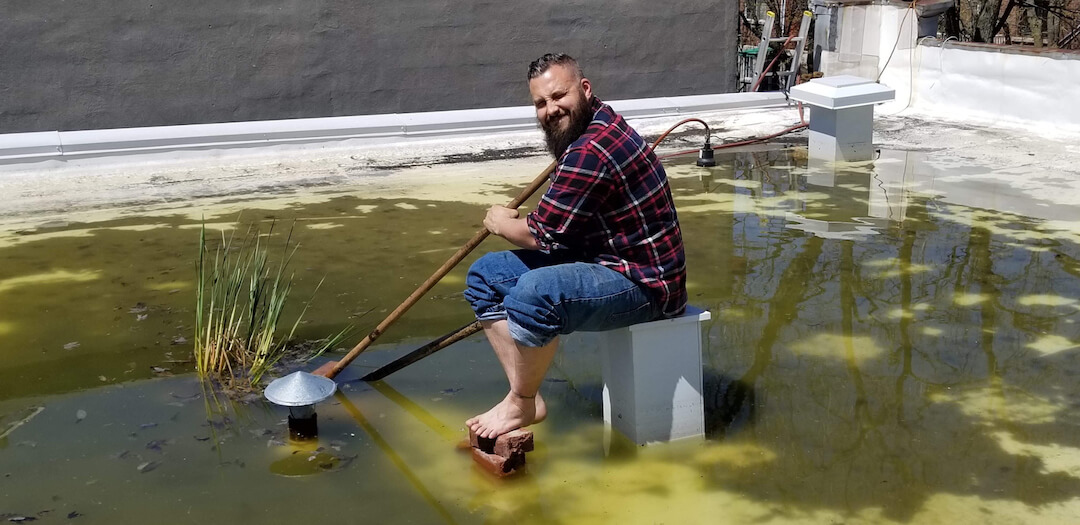 How to counter water stagnation on a flat roof?
The stagnation of water on a flat roof can result from various causes and lead to numerous problems; which is why it's important to deal with the situation as soon as possible. At Clinique de la toiture FCA, we are the flat roof specialists in Montreal, and we can help you solve this problem; whether you live in Montreal East, Anjou, St. Leonard or elsewhere on the Island, contact us today!
Whether it is a residential roof, or a commercial or industrial one, you must quickly deal with standing water issues on your roof. But when must one intervene actually? If, 48 hours after a rainfall, there are still one or several pools of collected water, you need to act; and while a simple repair is often sufficient, a water stagnation problem that has not been dealt with can lead to the replacement of a roof because of damages that may result from it.
What are the causes of standing water on a roof?
It can simply be that a drain is clogged with various debris such as leaves or small branches, which prevents water from properly draining; in this case, the problem will be solved once the drain is cleaned out. Another reason could be due to the wrong angle of the roof, because even if your building has a flat roof, a minimum gradient is always necessary to allow for good water evacuation! Our roofers specialized in flat roofs will however be able to solve this problem by correcting your roof pitch.
What are the possible consequences of water collecting on a roof?
First, you might have problems obtaining your warranty service in case of damage to the roof membrane, because these damages are a direct result of the standing water problem, and not the membrane. In addition, water collecting on your roof will lead to additional weight that could also cause roof damage and, if there was water seepage on top of that, could lead to damage to the structure of your building!
Contact us today at Clinique de la toiture FCA, the best roofing company in Montreal, for all problems of water stagnation on your flat roof!
Was this article helpful to you? Share it!
Leave us your email address and we will contact you as soon as possible to assess your needs!
Put an end to your water infiltration your clogged drains your roof problems
Leave us your email address and we will contact you as soon as possible to assess your needs!