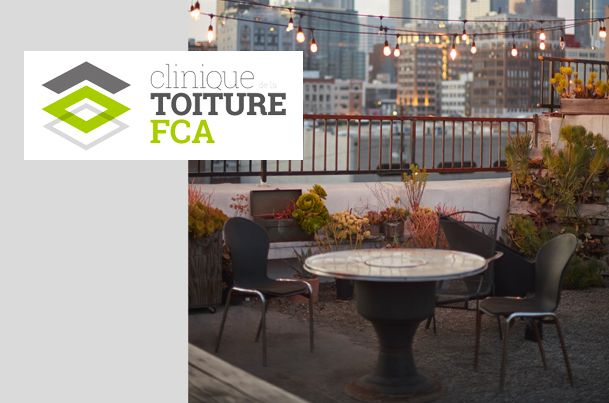 How to waterproof your rooftop terrace?
Thinking of installing a rooftop terrace?
What a great idea!
But before thinking about the layout in terms of furniture or flowers, vegetables or other items, it is important to ensure that your flat roof is properly insulated and completely waterproof.
This is all the more important if you plan to install a green roof to prevent water infiltration.
But whether it is a new insulation or re-waterproofing a terrace roof, you will have to follow certain steps to ensure that the insulation is done properly.
When in doubt, consult a roof insulation specialist to get a clearer picture.
What is the waterproofing of a terrace roof? how is it different from insulation?
First of all, it is important to differentiate the insulation of a flat roof and waterproofing.
Insulation prevents not only cold but also heat from entering or leaving the house.
However, even if you have outstanding insulation, this does not mean that your roof is watertight!
The consequences of a poorly sealed roof
A flat roof that is not watertight will let water seep into the building. This can lead to moisture and runoff problems between the roof and the ceiling, but also in the walls. Eventually, mould may form, with all the risks of respiratory problems that this entails.
But how can you make your residential roof waterproof in order to make a rooftop terrace?
That's what we will see… But before waterproofing a terrace roof, you must first make sure that the roof is in good condition.
Indeed, work may be necessary, especially if the insulation leaves something to be desired!
You will then have to determine whether you want to insulate your flat roof from the inside or the outside. The latter method is simpler because you don't have to do any work on the inside.
Preparing the surface and replacing problem areas
At this stage, you proceed with the required work and prepare the surface of your flat roof to receive not only the vapour barriers and other protective layers, but also the waterproofing membrane.
About that, which membrane should i choose?
A TPO or EPDM membrane will be perfect as a base layer, especially if you want a green roof. Resistant and waterproof, it is environmentally friendly, resists rot and allows excess water to be efficiently drained off.
Steps in waterproofing a terrace roof:
It is not enough to take the membrane, install it on the roof and then build a wooden deck!
Various steps are necessary to ensure optimal waterproofing and prevent water ingress:
Installing a vapour barrier.

A vapour barrier prevents water from penetrating by diffusion, i.e. the movement of water vapour through the walls. It is essential to install one before proceeding with the installation of the other waterproofing elements.

Installing thermal insulation.

It insulates against heat and cold, but not against moisture and runoff. Although important, insulating your flat roof is one of the steps leading to a perfectly sealed roof.

This thermal insulation can be made of cork, mineral wool or another material.

Installing a flexible screed.

This screed is used to screen and separate non-compatible elements and is installed just before the membrane.

Installing the waterproofing membrane

Whether it is a TPO or EPDM membrane, it will protect your flat roof from bad weather. It will also prevent water from infiltrating the interior of your building. Perform a visual inspection at least twice a year to detect any tear, no matter how small.

Ensuring proper sealing of the joints.

Poorly sealed joints are often the cause of water ingress! This can be a result of poor sealing or deterioration over time.

Regardless of the type of membrane used, make sure to frequently check sensitive areas!
You will then be able to develop and enjoy your rooftop terrace with peace of mind…
You are not yet ready to tackle the waterproofing work on your own? No problem! Clinique de la toiture FCA, a roofing company in Montreal and specialist in roof insulation and waterproofing, is here to help you.
We serve Montreal North, Montreal East, Laval and many other areas of Montreal.
Was this article helpful to you? Share it!
Leave us your email address and we will contact you as soon as possible to assess your needs!
Put an end to your water infiltration your clogged drains your roof problems
Leave us your email address and we will contact you as soon as possible to assess your needs!