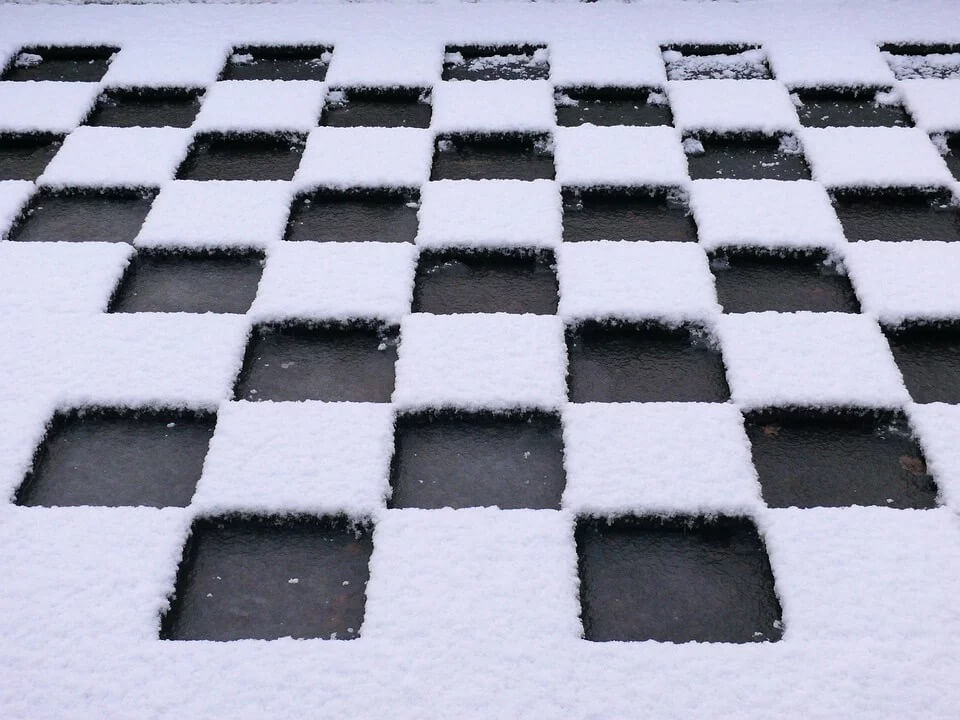 Ice dams on your flat roof? Resolve the situation!
Winter is at our doors and with it comes back its share of snow, rain and ice. And just as it is important to remove snow from your flat roof, it is also crucial not to let ice build up on your roof, at the risk of not only damaging it, but also cause damage to your building's structure. This is why it is strongly recommended to de-ice your flat roof; but as with all things, prudence is the word, and that's why it is better to ask for help from specialists in flat roof de-icing rather than attempting to do it yourself and make the situation worse!
What to do if there is ice dams on my roof?
If you notice an accumulation of ice dams on your flat roof—commonly known as ice dams or ice blockages—you might be tempted to use a metal shovel or even worse, an ice pick, to try to break the ice, but this is to be avoided at all cost! Not only will you risk hurting yourself, but you are also risking damage to your roof; however, it is important to resolve the problem as soon as possible to prevent further damage!
Why de-ice my roof? What are the risks if I don't?
Whether you decide to call upon a roofing company in Montreal—recommended—or to do it yourself, it is important to de-ice your flat roof and this, whether for a commercial or a residential building. Why? Because an accumulation of ice could hinder its proper drainage, essential to keep the waterproofing membrane in perfect condition. On a flat roof, ice will form around the drain, in a doughnut-like shape.
If adequate drainage is prevented, and if your membrane is unfortunately not waterproof, water infiltration could occur… because water will invariably try to flow down somewhere; it's better to avoid this from happening in the walls of your home, right?
Why does ice form on my flat roof?
A buildup of ice dams on your flat roof can have various causes. Harsh weather conditions—snow, intense cold, midwinter thaws, rain, sudden drop in temperature or freezing rain—will change the snow and water on your roof into ice. A crust of ice can also form due to faulty insulation, because of the heat escaping from your building. By warning up the roof, the heat will melt the snow, which will transform back into ice if the exterior temperature is below zero. Finally, if the attic space ventilation is insufficient, warm air and moisture will build up, thus contributing to the formation of ice.
How to de-ice my flat roof?
Above all, DO NOT use an ice pick or a metal shovel; you risk damaging the waterproofing membrane and creating a new, much more expensive, problem! If you decide to do it yourself, you could create channels in the direction of water drainage by using hot water to melt the ice. As we previously mentioned, the most important is to clear the drain as well as the ventilation and plumbing vents, to allow for optimal ventilation of your roof.
Why is it preferable to call upon experts?
By calling upon roofers specializing in white roofs or other types of flat roofs, you will benefit from their expertise to remove ice from your roof. Not only are they equipped with the right tools and materials, but they also know the best techniques to work safely, and this without damaging the membrane. This way, you are sure that the work will be done the proper way, and that our roofers will do what is necessary to limit ice from accumulating in too great quantity again.
How to prevent ice from reforming?
The installation of heated wires prevents the formation of ice, while allowing the evacuation of water. In addition, if ice builds up due to poor insulation, the issue can be resolved by properly reinsulating the problem areas.
While it might be tempting to save a few dollars by de-icing your roof yourself, it is always preferable to ask help from specialists in the field. Whether you live in Anjou, St-Leonard, Montreal East or elsewhere, call upon qualified roofers that know of to rectify the situation in no time!
Was this article helpful to you? Share it!
Leave us your email address and we will contact you as soon as possible to assess your needs!
Put an end to your water infiltration your clogged drains your roof problems
Leave us your email address and we will contact you as soon as possible to assess your needs!