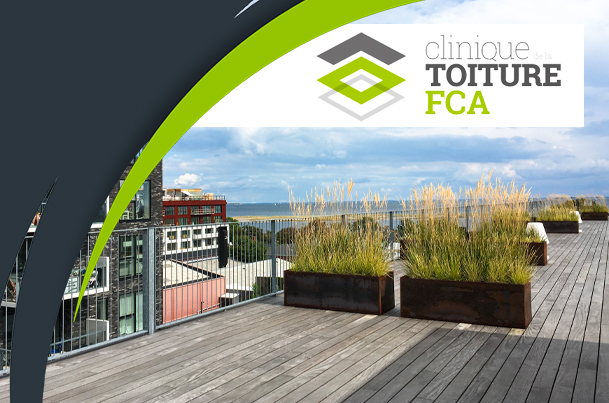 Everything you need to know about converting a flat roof into a terrace.
Converting a regular roof into a rooftop terrace is all the hype now, and several home owners also want to take the plunge. It is true that they offer the perfect place for outdoor lounging, especially when you live downtown. Are you thinking of converting your flat roof into a terrace, but aren't quite sure where to start?
The Clinique de la toiture FCA helps you ask the right questions and get more information on different roofing types and their costs, as well as the different types of layout or uses.
Can I convert my flat roof into a terrace?
Before dreaming up the perfect rooftop terrace project, you must first make sure that your project is viable.
Most of the time, flat roofs already have a supportive structure that is suitable for a rooftop terrace. However, added work may be necessary in order to make the project viable. This is the case, for example, for a "hot roof", which is a term used for a type of insolation that is directly placed under the membrane. In this type of situation, it might be necessary to install added support before converting your flat roof into a terrace.
If you have what is called a "cold" roof, it is probably already resistant enough to convert safely into a rooftop terrace. Firstly though, and in every case, you should make sure that vents and ventilation are in proper working order. They must be properly installed and free from obstacles or anything else that might block the air flow. By doing so, you will ensure that humidity continues to be evacuated properly, even once your terrace is in place.
Before you begin, you must also make sure that your project respects current rules and regulations.
Here are the questions you should ask yourself before converting your flat roof into a terrace:
Does your flat roof either fit the description above or will be ready for a terrace after a few adjustments have been made? There are still a few questions you'll want to ask yourself before going ahead with the project:
Will major renovations or major work be necessary? Some roofs may need more work than others, although flat roofs generally require less.
Are your walls and roof strong enough to support the full weight of your terrace? This must include the weight of the terrace itself, obviously, but also the weight of every element/object you are thinking of including, and you must also take into account the weight of all the people who will be using it.
What do your neighbors think? Their intimacy and their view may be affected in certain cases. So, firstly, you much check your legal rights but secondly, you should also check with your neighbors how they feel about things. You are not looking to make enemies!
Construction permit for a rooftop terrace
The very first and mandatory step everywhere in the province of Quebec before you build anything or start work of any kind is: getting your construction or renovation permit. To find out what needs to be done to obtain it, you can begin by taking a look at the Permit and Inspection Division.
Here's an example of typical rules and regulations you will have to comply with:
Your terrace cannot be more than 2 meters higher than your roof;
It must be built away from the walls, for a length that is double its height;
The same goes for the selected added elements on your terrace, they generally must be set away from the façade at a minimum of twice their height;
All combustibles must have a clearance of 1.2 meters.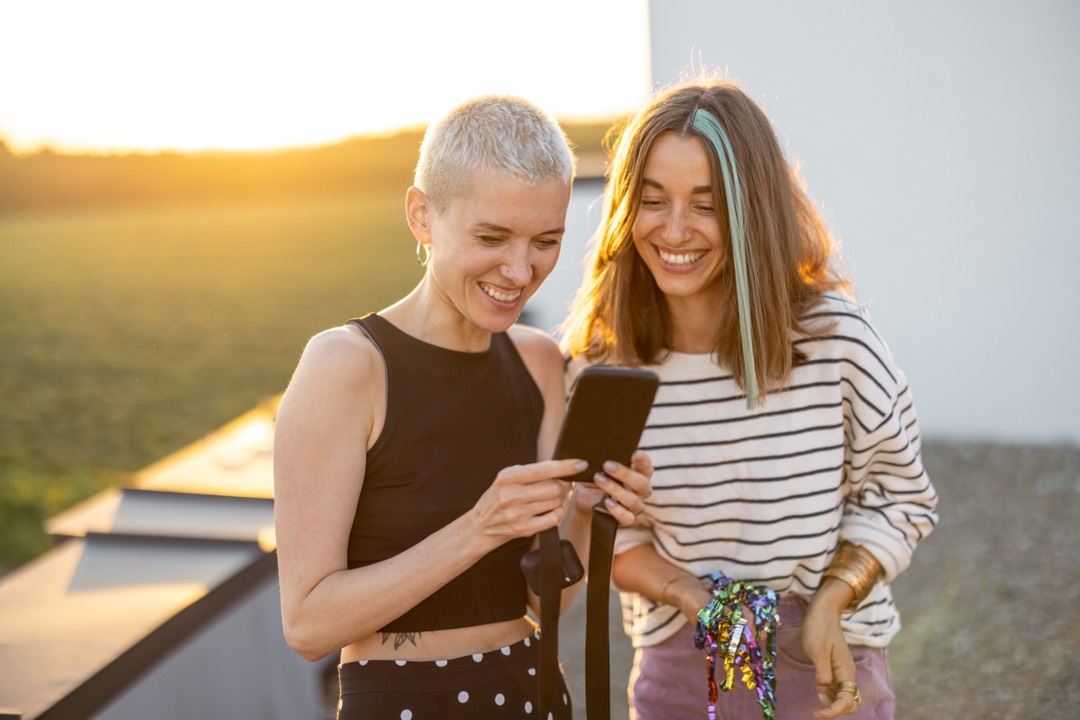 On top of provincial laws, you must absolutely inquire about municipal laws. For example, if you live in Montreal, you will need an authorization given to you by the city, after you have completed the blueprints.
If you live in a townhouse or semi-detached house, your neighbor also needs to be on board and agree with your terrace project, and you must have this in writing. Other restrictions may apply: for example, the terrace generally cannot be visible from the street. 
It is possible to ask for a permit yourself, although you can also ask a contractor to do it for you. I both cases, the blueprints that are presented for your project must be of professional quality in order to even be considered.
Different types rooftop terraces, in quebec
Depending on your budget and preferences, there are three main categories when it comes to rooftop terraces that you can build in Quebec. Here are different options for you:
This option is generally quite popular given that it is an affordable one, not only due to the choice of materials, but also because costs related to construction are also quite low. Other than the structural changes that may be required, generally, all you will need to do is add a floor with proper drains in order to assist in water evacuation. Moreover, you will have the choice between different styles for your flooring: sequoia, cedar, yellow pine, etc. You can also opt for vinyl or composite.
This type of roof requires the installation of a white membrane. If you do not already have one, you will have to replace your current membrane, which will certainly result in extra costs. However, white roofs are very durable solutions and require less maintenance. The white color also helps you avoid heat islands and offers a more comfortable outdoor lounging area!
This type of roof is made with roofing membrane and plant substrate layers. It requires more work and more materials. You will have to change your membrane regularly and add several layers of draining and substrate, which is what makes it the most costly option.
In all cases, the watertightness of your roof terrace is extremely important, regardless of which option you select.
How to make a budget for a rooftop terrace
As you have seen above, costs vary greatly in terms of the type of terrace you choose, but also according to how much work needs to be done on your roof prior to installation. Generally speaking, you should plan for a minimum of $ 15,000, although it can reach as high as $ 30,000 or even $ 36,000, depending on your project.
The size of your terrace, the materials used, the cost for the work that needs to be done prior to installation and all other fees related to your project are included in the price. However, what you should really consider are the advantages of a rooftop terrace on your quality of life, as well as the resale value for your home.
You will have daily access to a quiet space to kick back and relax, allowing you to take full advantage of the nice weather without having to go anywhere. Converting your roof into a terrace definitely adds resale value to your home, as it will climb significantly when you are ready to sell your house or condo. In the long run, it is a worthy investment!
Rooftop terrace layout
Once you have a rooftop terrace, options for layout and decoration are incredibly abundant! Depending on rules and regulations in your area, you could choose to have:
A space for your barbecue
Patio furniture
A vegetable garden or flower garden
A spa
Outdoor exercices
And even a pool!
If you have a restaurant, you can also choose to add special touches with lighting, or privacy screens between tables.
You must, of course, make sure beforehand that your roof can handle the weight of everything you are planning on setting up. Do not hesitate to ask a professional for help.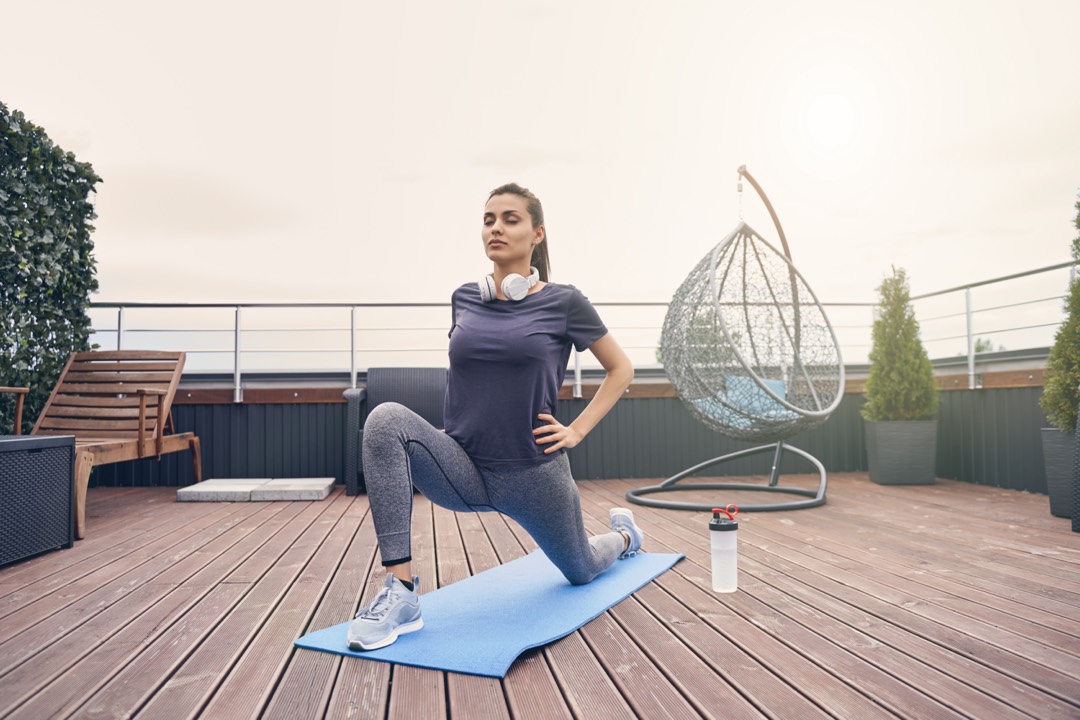 Finding a good contractor to help you build your rooftop terrace
If you do not know how to build a rooftop terrace, professionals are here to help. The Clinique de la toiture FCA specializes in flat roof renovation projects and can help you make all your dreams come true. To build the rooftop terrace of your dreams, ask the pros!
Was this article helpful to you? Share it!
Leave us your email address and we will contact you as soon as possible to assess your needs!
Put an end to your water infiltration your clogged drains your roof problems
Leave us your email address and we will contact you as soon as possible to assess your needs!