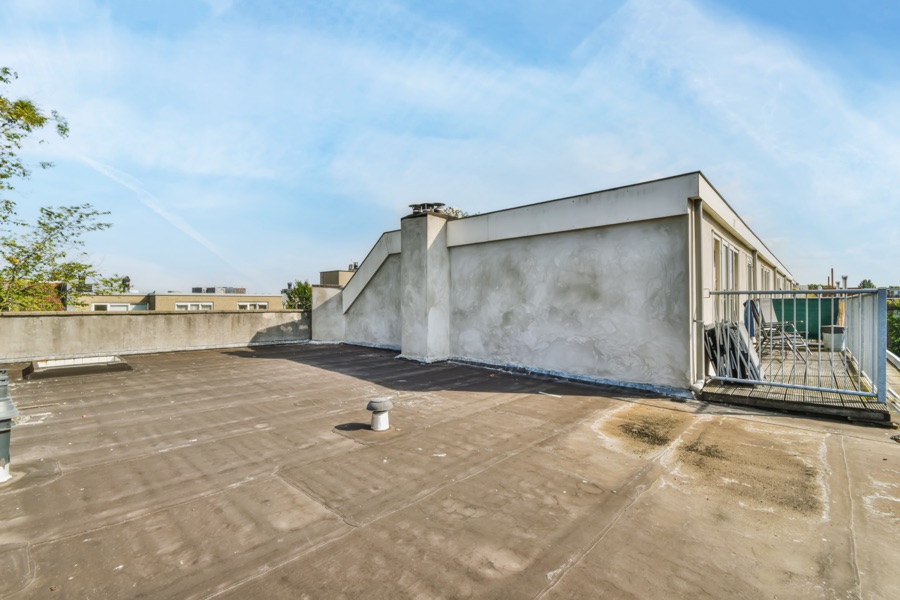 Everything you should know about a flat roof extension to your home
Would you like to add an extension to your home? Whether it is to add a room, a garage or a porch, an extension to your home requires several preparations. Among these, you will have to think of the roofing!
What are the advantages of a flat roof extension? We tell you everything you should know and what to plan for, including budget, insulation and paperwork.
The advantages of a flat roof extension
When thinking of adding an extension to your home, why should you consider a flat roof extension?
Firstly, cost is definitely an aspect that should not be overlooked. A flat roof is less expensive that a sloped one. One of the reasons for this is the fact that you will not have to add shingles or slate.
Another reason is that when a flat roof does require repairs, they are less costly than on a sloped roof. Not only that, repairs are less frequent given how it is not as exposed to damaging elements like wind, for example. This feature also makes it a good option if you want to limit energy loss!
Adding an extension to your home, in and of itself, obviously provides you with several advantages, including an added space in your house. With a flat roof, you can have an added bonus to this extension: a roof terrace or a green roof. Moreover, this can allow you to compensate for the possible loss of space on the exterior of your home from having an extension added.  
On top of providing you with a new living space, these roofs also improve your home's insulation and energy efficiency, especially if you opt for a green roof. Flat roofs –and even more so, white roofs- contribute to reducing heat islands and improve your home's overall energy efficiency.
Let's also not forget to mention the overall look: no matter if you choose a roof that is accessible or not, a flat roof will give your home a contemporary style, which can only enhance its value. No matter if your house has a flat roof or a sloped roof, a flat roof extension can match your home's existing style.
Extremely versatile, this type of roof becomes a major asset for your house's resale value. This means that it is a worthwhile investment that will pay off in the long run!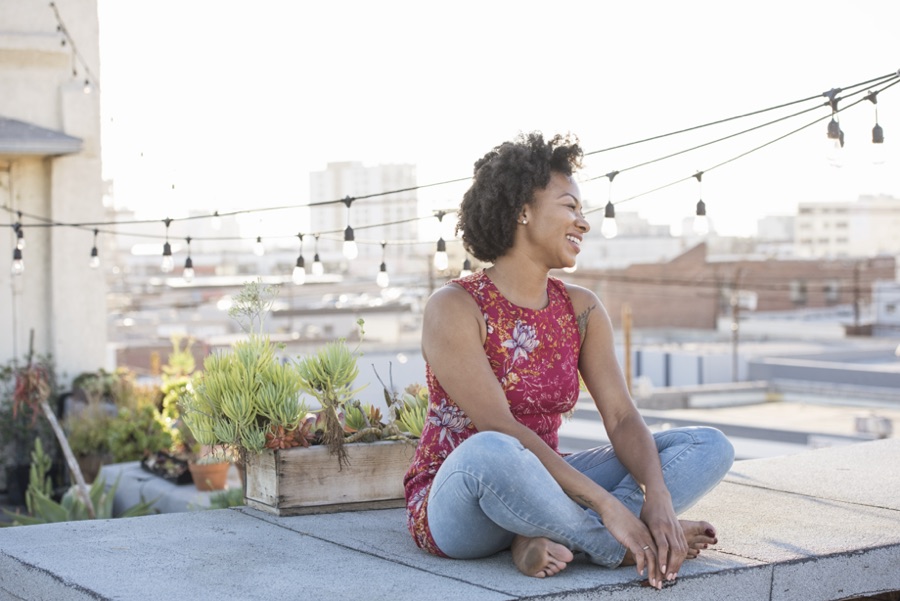 What type of budget to plan for, with a flat roof extension
Adding and extension to your home is a project that comes with several different costs. Your budget will depend on several different factors; obviously, the size of the surface being added is one of them, but you should also consider:
Materials being used
Inetrior and exterior decorations/layout/installations
The type of extension (accessible roof, a roof terrace, a green roof)
Also, an added floor will be more expensive than an extension for a carport, for example. The average cost for a turnkey extension usually plays around $ 300 and $ 390 per square foot. According to RenoQuotes.com
[1]
, total costs for this type of renovation can begin around $ 72,000, but are generally closer to $ 120,000 and $ 240,000. What about the budget specific to the roof? Among other things, it will depend on the type of membrane that you wish to install. For example, you could plan for between $ 7 and $ 10 / ft
2
for a TPO membrane. The cost for insulation must also be taken into account. For more information on our roof construction and renovation fees, do not hesitate to contact us! Take note that for a roof terrace, you should also plan around $ 15,000 or $ 30,000, on top of whatever type of installation, decoration or set up you want. The materials used will definitely have an impact on the price. For example, treated wood will be more expensive than carbon fiber. Finally, you should also take into account the cost for the construction permit, which varies according to how extensive your project is.
The importance of insulation in a flat roof extension
If you decide to add a flat roof extension, insolation will be one of the most important components to take into consideration. Although you might be tempted to save money, quality insulation is extremely important!
It plays several roles. Firstly, it will allow you to avoid heat loss through the roof in the winter, or cool air from leaking out in the summer, which are some of the main causes of energy efficiency issues. This said, it will not only allow you to save significantly on your electricity bills, but will also ensure your comfort inside your home.
Moreover, insulation will allow you to limit problems like infiltrations and rot. To protect your structure adequately, insulation is crucial, even if it is only for a garage or a porch!
In fact, you might be adding a few costs to the initial bill, but this will help you save much more in the long run. No matter if it is to reduce your electricity bills or future repairs, choosing quality insulation is key.
[1] https://soumissionrenovation.ca/en/blog/cost-to-extend-home
Take note that there are different types of insulation, including traditional insulation, where insulation is installed between the vapor barrier and the roofing membrane. Should you choose a green roof, the order is the same, although you will need to add drains and filters, followed by a green roof substrate.
If you already have a flat roof and wish to add insulation, you can also opt for inversed insulation. In this case, the insulation is added between the membrane and a ballast, generally gravel.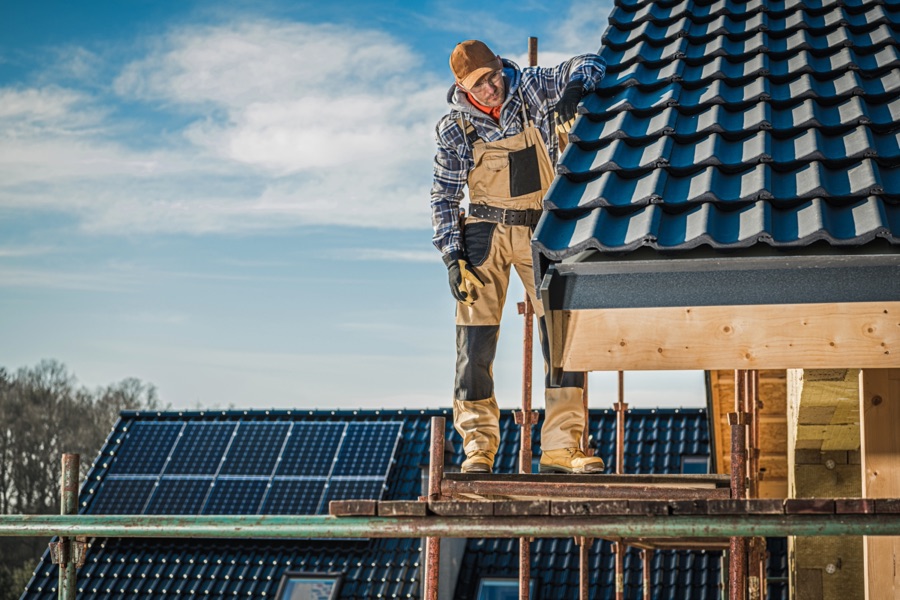 What type of paperwork to expect?
Before beginning this wonderful project, do not forget that there is some paperwork required. This will vary from one area to another but, as a general rule, you will have to request a permit, given to you by your municipality.
The documents that you will have to provide will vary according to city laws or district laws. Here are a few examples of the types of documents you will have to provide:
A quote, or estimate of the costs
Certificate of location
Specs for the materials you are planning on using, including the Solar Reflectance Index (SRI)
A building specs sheet
A plan, to scale
Other relevant documents, depending on your project
Are you a co-owner? Then a project like this will require an authorisation letter from the other co-owners, or a resolution by the syndicate of co-ownership.
You should also take note that rules and regulations vary depending on municipality. For example, the minimum Solar Reflectance Index will vary from one place to another, as cities work to reduce heat islands. Most of the time, you can choose between a green roof and a material that has a certain solar reflectance capacity, like a white roof for example.
So, you will have to plan for your project according to certain laws, gather all of the necessary paperwork for it, and then get your permit so that you can get your project started!
You should also take note that other rules and regulations may apply depending on if you are planning on building an accessible roof or not, or a roof terrace.
Would you like to get a quote for your flat roof project? Do not hesitate to contact us! With Clinique de la Toiture FCA, your flat roof is in good hands!
Was this article helpful to you? Share it!
Leave us your email address and we will contact you as soon as possible to assess your needs!
Put an end to your water infiltration your clogged drains your roof problems
Leave us your email address and we will contact you as soon as possible to assess your needs!